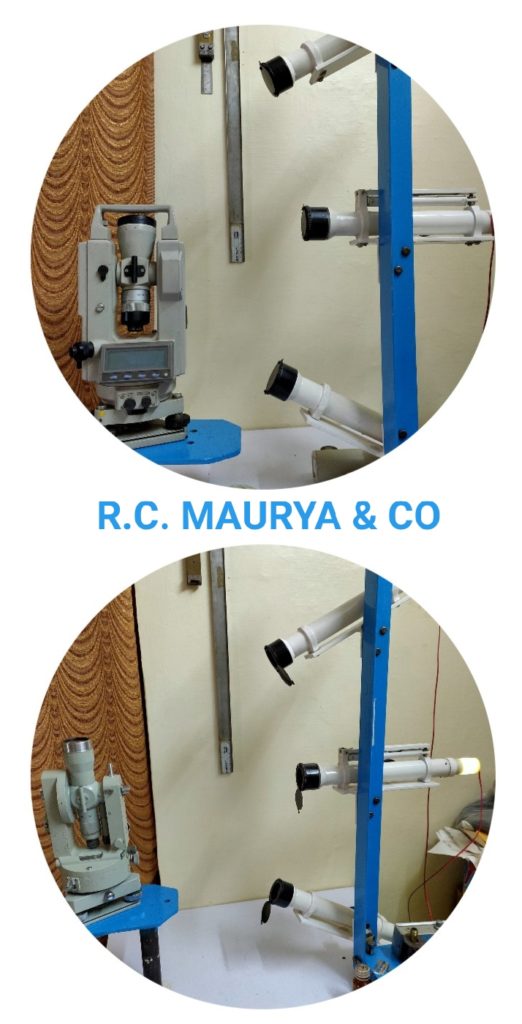 Complete Servicing , Repair and calibration of Theodolite with NABL Traceability in Mumbai
R.C. MAURYA & CO. Provides complete Service Repair and calibration of All type , all make Theodolite , Micro optic theodolite , Electronic Theodolite and other Survey instruments , Micro optic Theodolite of Carl Zeiss , Nikon , Pentax , Sokkia , leica , Wild , Topcan done . We receive instruments from Mumbai , Navi Mumbai , Thane , Dombivli , Palghar , Bhiwandi , Vashi , Alibag & surrounding areas.
Our long history working with precision instrumentation has given us some unique repair and calibration capabilities. I have over 20 years of experience in large numbers of Precision optical / micro optics instruments and All type survey instruments servicing repair and Calibration. I have experience working with everything from dumpy Levels to theodolites, and from Total stations to optical tooling to Precision Alignment instruments like Jig Transit , Alignment Telescope , Sight level etc . Our services are offered complete with NABL traceable certifications. Our clients include various indian defense and aerospace manufacturers, research and calibration laboratories, and civil and construction engineering firms like L&T , Walchandnagar industries , Mesuka Engineering , NCC etc. These clients understand that periodic equipment calibration is critical for maintaining and verifying equipment accuracy.
We Provide Service , Repair and precise Calibration of Auto level , Optical Theodolite , Digital Theodolite , Total station , Profile Projector , Operation Microscope , Tool makers microscope , Jig Transit , Alignment Telescope , Sight level , Tilting level , Engineers level .
We are specialized in Theodolite of all makes like Leica , Sokkia , Topcan . Micro optic theodolite of Carl Zeiss and other makes .
R.C. MAURYA & CO has been continuously operating and growing for over 20 years, and offers experience and professionalism you can rely on. We're known and respected in the field of industrial metrology , Defence and Aerospace industries and can repair and calibrate equipment from just about Any manufacturer. You can trust us with your repair and calibration requirements!
For more related articles refer the below Wikipedia page.
https://en.m.wikipedia.org/wiki/Theodolite
More Services :